ICBC calculates distracted driving is responsible for more than 1/4 of all car crash fatalities in B.C.
---
Reaction time is slower while distracted
---
Studies show that drivers who are talking on a cellphone lose about 50% of what is going on around them, visually
---
You are 5 times MORE likely to crash if you're on your phone
---
Approx 2 out of 5 B.C. drivers admit to using their phone at least some of the time while driving
---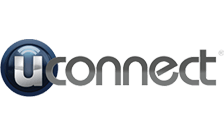 The FCA/Chrysler/Dodge/RAM/Jeep Uconnect system supplies drivers with many diverse driving features. Most relevant to this page is the use of bluetooth. This wireless connectivity helps keep your hands off your phone and on the wheel. We urge everyone buying a vehicle to bear having this connectivity in mind in order to help ensure a fun and SAFE drive. 
If you are unsure whether or not the vehicle you are considering has bluetooth - please ask