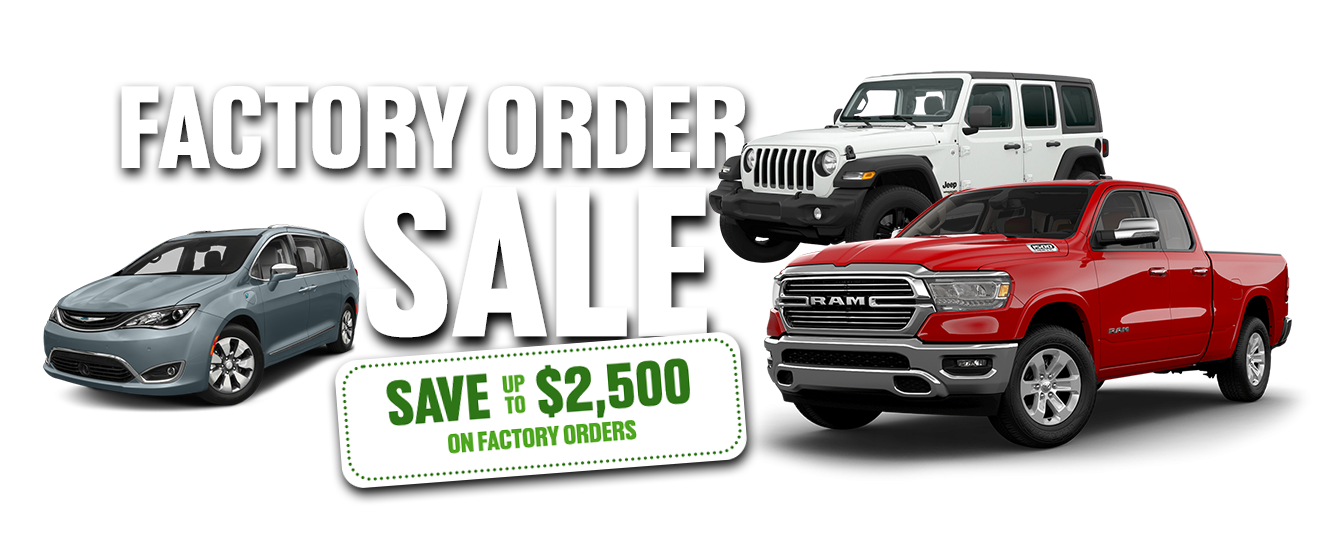 Save on Pre-Orders
It's no secret that buying a car can be a pricey investment. But thanks to our pre order program, you can save even more on the newest Jeep, Chrysler, Dodge and RAM Trucks as well as Fiat models. Just select your favorite model and take advantage of our special pre order pricing. Plus, you'll be among the first in line to get your new ride when it arrives at our dealership. So don't wait any longer! Pre order today and save big on the car of your dreams.
Get Exactly What You Want
Vehicle Factory orders lets you build the car of your dreams. Not only do you get to save by pre-ordering, but you get to choose from a variety of colors, options, and models. You can order exactly what you want, down to the last detail. So why wait? Order today!