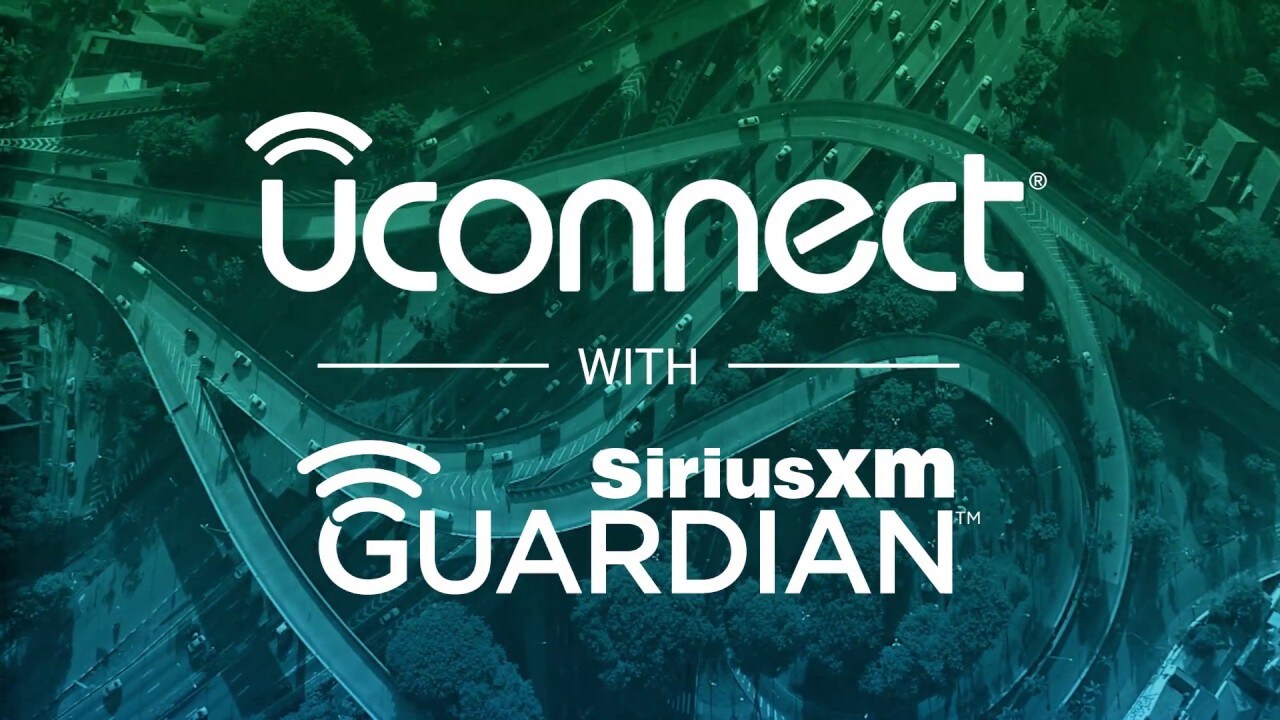 Be connected to safety and convenience with SiriusXM Guardian technology in your new RAM, Dodge, Fiat, Jeep and Chrysler vehicle. SiriusXM Guardian gives you greater remote access to your vehicle and help you while you drive.
Safety and Security

SOS Call
No one ever plans to have an emergency, but when you have a system in place when one occurs can sometimes literally mean 'life and death'. If you encounter trouble on the road, you can easily press the SOS button in your vehicle and SiriusXM Guardian will help connect you to local emergency services. Typically the SOS call button is located either directly below your review mirror, or just above it on the roof.

Roadside Assistance
Running out of gas or a flat tire isn't typically a life or death situation but it can be a major inconvenience. The Roadside Assistance Call feature connects you to an operator to help dispatch roadside assistance services to you.
SiriusXM Guardian Assistance
Having this new technology in your car can be a bit confusing, even overwhelming. You can access the assistance feature and it will put you in touch with an agent who initiate remote commands or help troubleshoot your account.
Theft Alarm Notification
If your vehicle thinks it being stole and the alarm triggers, it can alert via text, email or push notifications.
Stolen Vehicle Assistance
Having your vehicle stolen is an extreme violation. Now you can use the Stolen Vehicle Assistance will help police locate your vehicle.

Convenience
Smartphone and Smartwatch App and Integration
Access the features of SiriusXM Guardian App via your smartphone or smartwatch. This allows you to keep in touch with your vehicle from a distance.
Remote Vehicle Start
Start your vehicle from almost anywhere to warm or cool it before you get in.
Remote Door Lock and Unlock
Have your ever gone on a trip and wondered if you locked your doors at the airport? Use the Remote Door Lock and Unlock feature to do just that - Lock and Unlock your doors from afar.
Remote Horn and Lights
Perfect to locate your car in a parking garage, use the Uconnect App to honk your horn and turn on your lights.

Send & Go
You can search destinations with your smartphone or smartwatch and use Send & Go to send the directions right to your car's navigation system.

Vehicle Finder
Pinpoint your vehicle's location on a map with Vehicle Finder.

4G Wifi Hotspot
You can choose to setup an internet subscription just for your car. Have access to fast, 4G connectivity through your car's own wifi system.
SiriusXM Guardian is a subscription service and requires activation and have added costs. The 4G connectivity required a subscription through AT&T, visit driveuconnect.com for more information. SiriusXM Guardian only available ton vehicle equipped with a SiriusXM Guardian system.