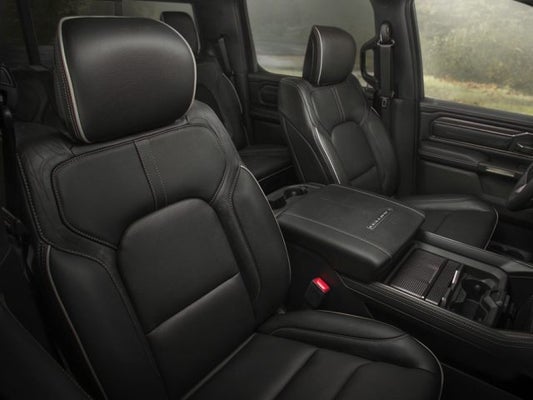 When buying a new truck, sometimes the smaller things can make just as big as impact as the bigger things. The new RAM trucks offer a superior quality and feel when it comes to the leather packages offered in them. Each hide of this genuine full grain leather contains, markings, lines and creases which are unique. This is conclusive proof that you have purchased a truck which uses the same hand-crafted materials as a horseman's saddle. With proper care and handling your RAM 1500's seats will age to a one-of-a-kind appearance.

Caring for your leather:
Leather is the easiest of all upholstery materials to maintain. To clean, simply use a soft cloth dampened with lukewarm water and mild soap. Remove any residue and dry with a soft cloth. Surface dirt and dust should be removed to avoid scratching. Clean spill quickly to reduce the probability of staining. Please, don't use anything abbrasive to clean your seats.